We in the UK are in a fortunate position in that we live amongst a terrific glut of quality lightweight bicycle frames, built for a variety of purposes and suited to an even wider array of applications. Most of these 'lightweights' (the term here differentiates these bicycles from the more upright, ponderous machines that we tend to steer away from) would originally have been built and sold as 'sports' bikes – though the word here evokes an older, gentler understanding of the term – and as such are designed to be quick, nimble and capable. These characteristics are retained even when the frames are built to suit a different purpose, riding position and person. These are qualities that we value personally in our bicycles, and they are qualities shared by the bikes we sell.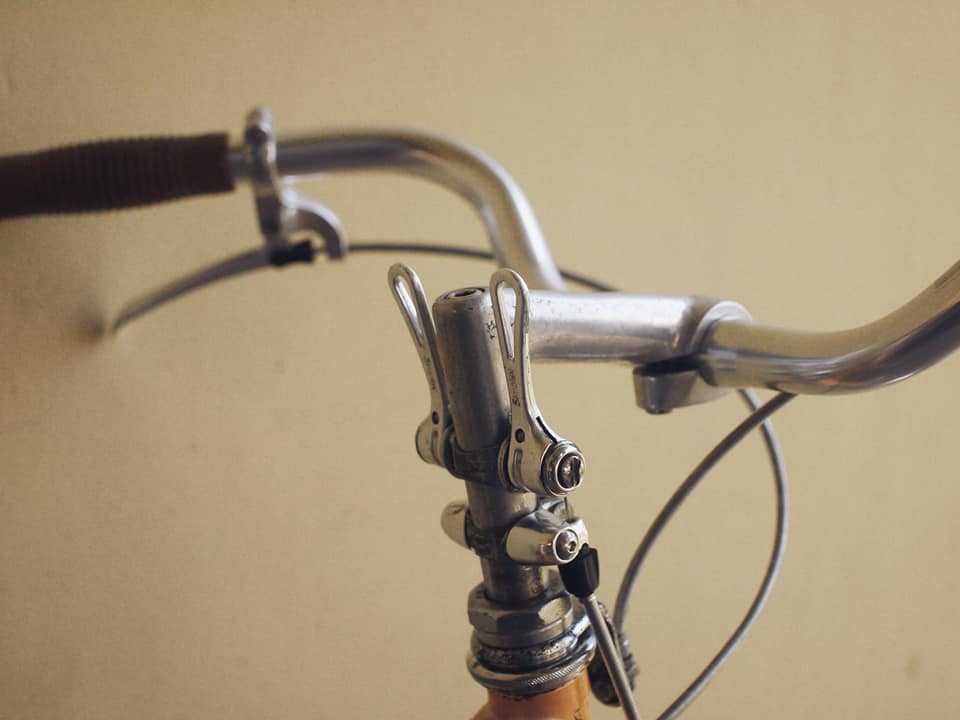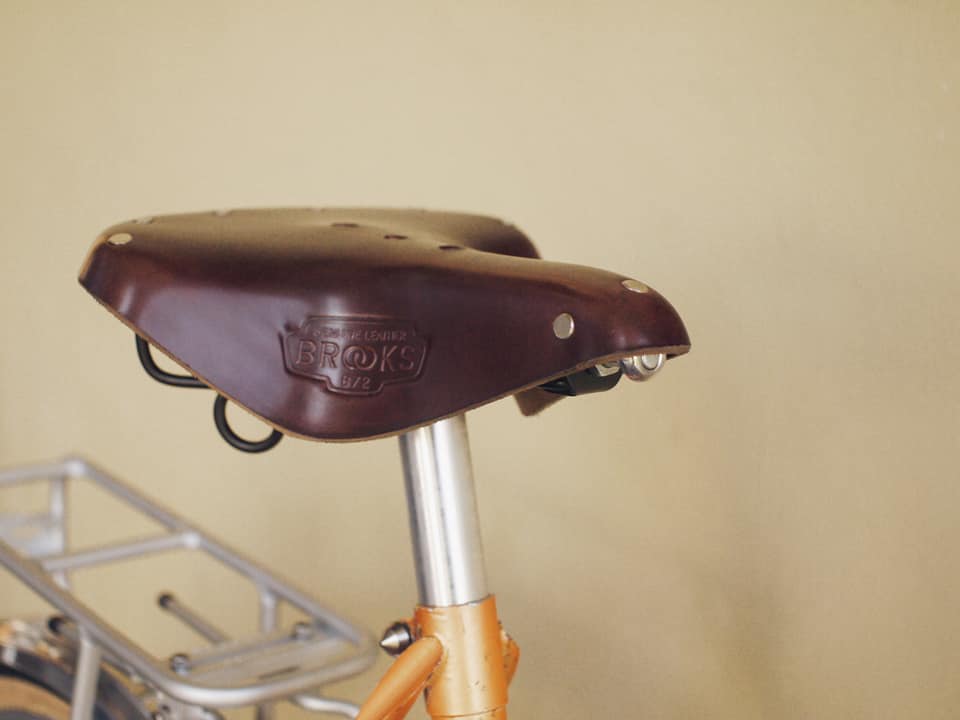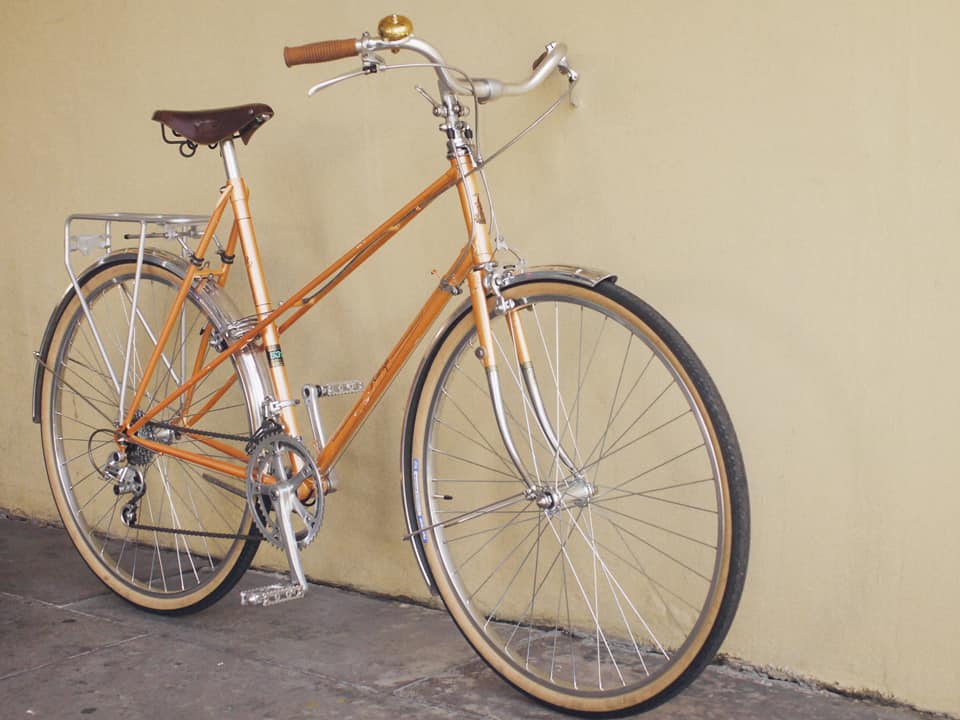 We hold a stock of both "ladies" (dropped top tube) and "mens" (straight top tube) frames suited to an upright build such as this. A dropped top tube (a step-through frame) does not, in and of itself, go any significant way to determining the ride characteristics of the bike. The step through frames we sell are just as lightweight, just as sporty, just as nimble as their horizontal top-tubed equivalents. They are made of the same high quality steels, and built to be capable of just the same things. Lucy's mixte Raleigh is a great example of these bikes. She wanted something that would be quick and practical to zip about the city in the course of a day's work, but was also upright and comfortable enough to use without fear of exaggerating a pre-existing back condition.
Originally sold as a 'sports touring' bike, this Raleigh Royale mixte frame fitted the bill perfectly as the basis for Lucy's build. Much of the spec list in the original incarnation of the Royale was of a good quality, and various of those components we used on the rebuild. We swapped out the drops for very upright bars to ease the angle of Lucy's back, and changed the saddle for a wide Brooks, well suited to a riding position favouring weight towards the rear. The shifters were to be moved from the downtube of the frame – not always convenient to reach for from drop handlebars, much less so from an upright position. Lucy took a shine to some Simplex SLJ shifters we had in the shop, and asked for them to be mounted on the stem to minimise the cable loops in front of the bars. Wider tyres were specced, to run at lower pressures and increase comfort, along with sturdy mudguards (a year-round ride, this one) and rack to handle binders, laptop, and other everyday necessities. The bike came together like it was intended to be built this way – quick and agile, comfortable, and entirely capable of everything asked of it.
We love relaxed, upright bikes like this because they're so easy to use and ideal for riding in the city. They're comfortable, practical, but a whole lot of fun. Nothing so simple can do so much for you – they can be your gym, your therapy, and your freedom to explore. They'll save you huge amounts of both time and money – the average commuter in London spends £130 a month on public transport and arrives tired, stressed, angry (and usually late).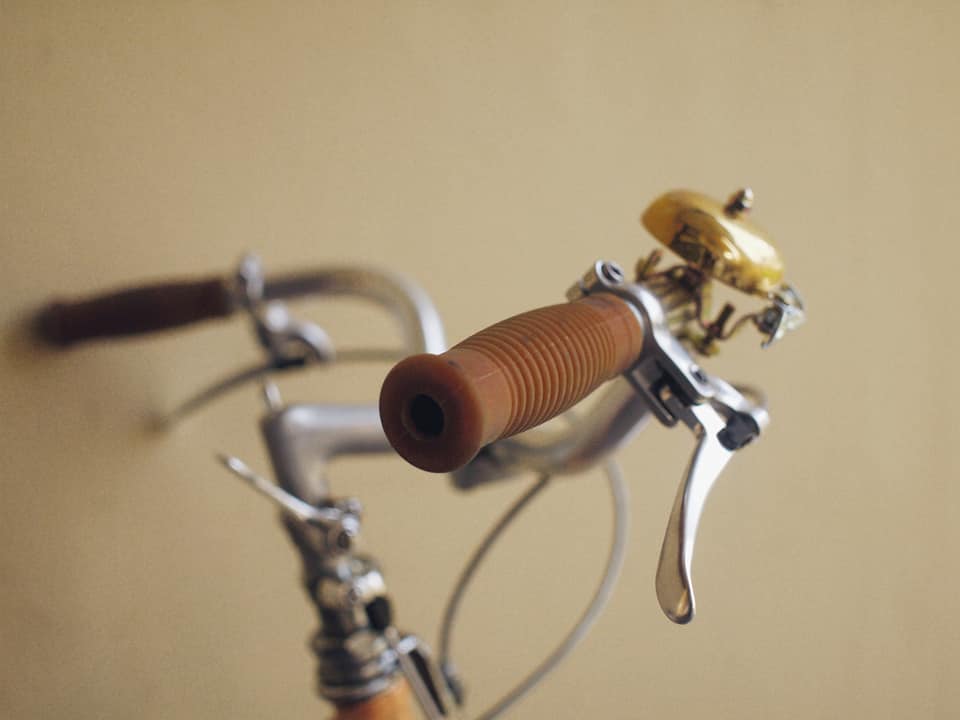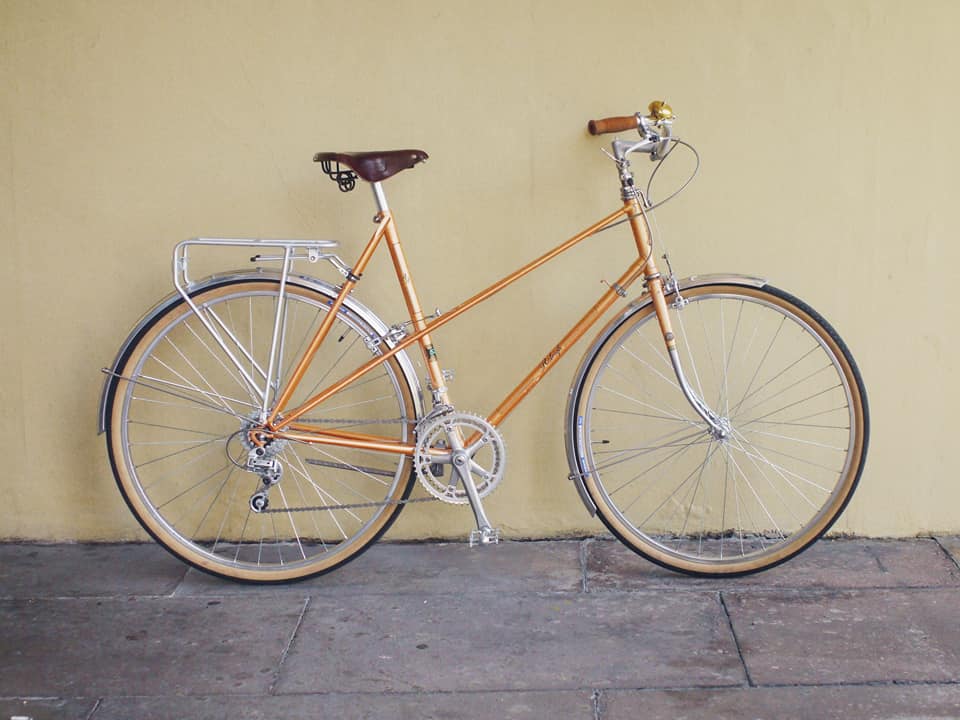 *Of course, understood properly this proposition is absurd, but it is nonetheless pernicious, and is responsible in part for the fact that many people end up on ill-suited bikes which they unsurprisingly dislike, and equally unsurprisingly fail therefore to ride.