Our fan-girl fanaticism where Shorters are concerned is no great secret. Something about the the loud-but-just-loud-enough paint, the exuberant multiplicity of decals, and (perhaps most of all) about the blind-to-all-else obsession with speed that his frames very often bely.
We took on this fastback road frame in a slightly sorry state earlier this year, and hung it around the shop to ponder on in various conditions for several months, before eventually settling on a balls-to-the-wall legnano-green and the obligatory 10 decals.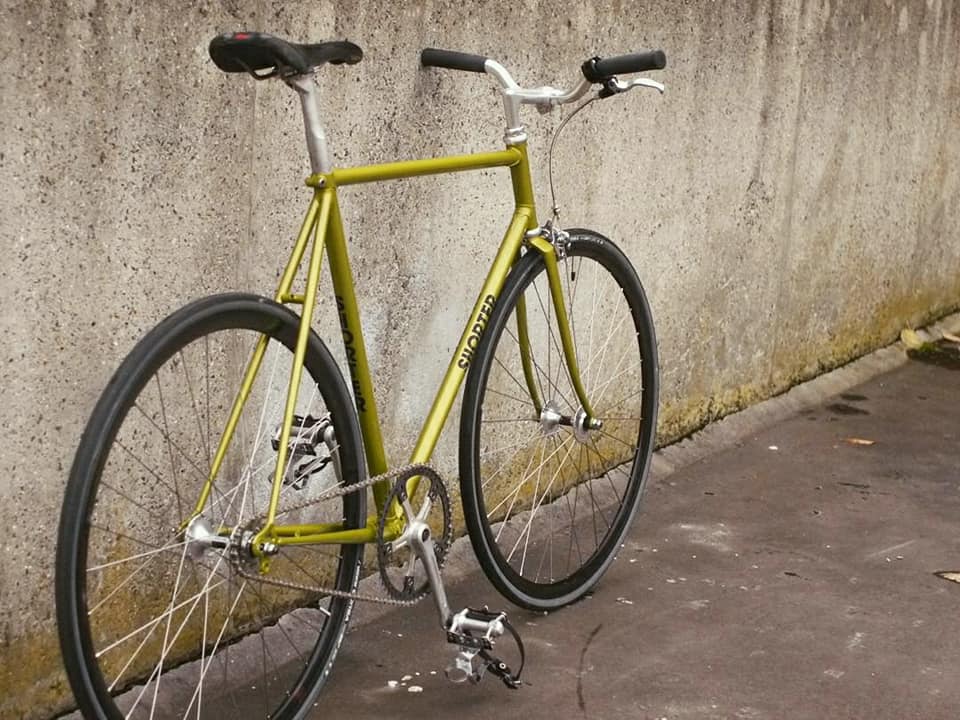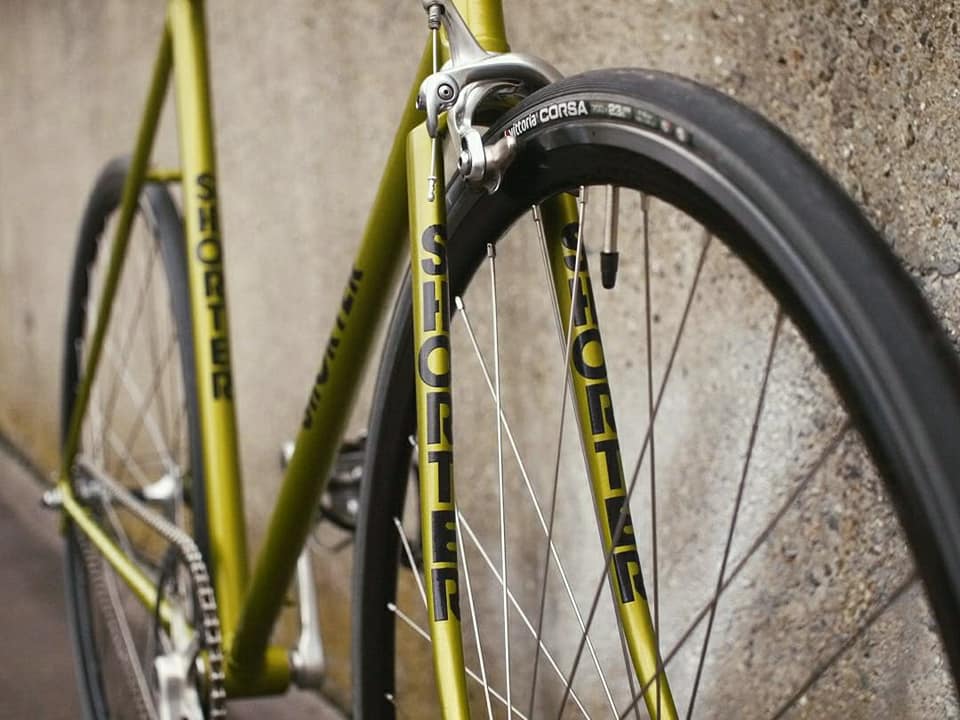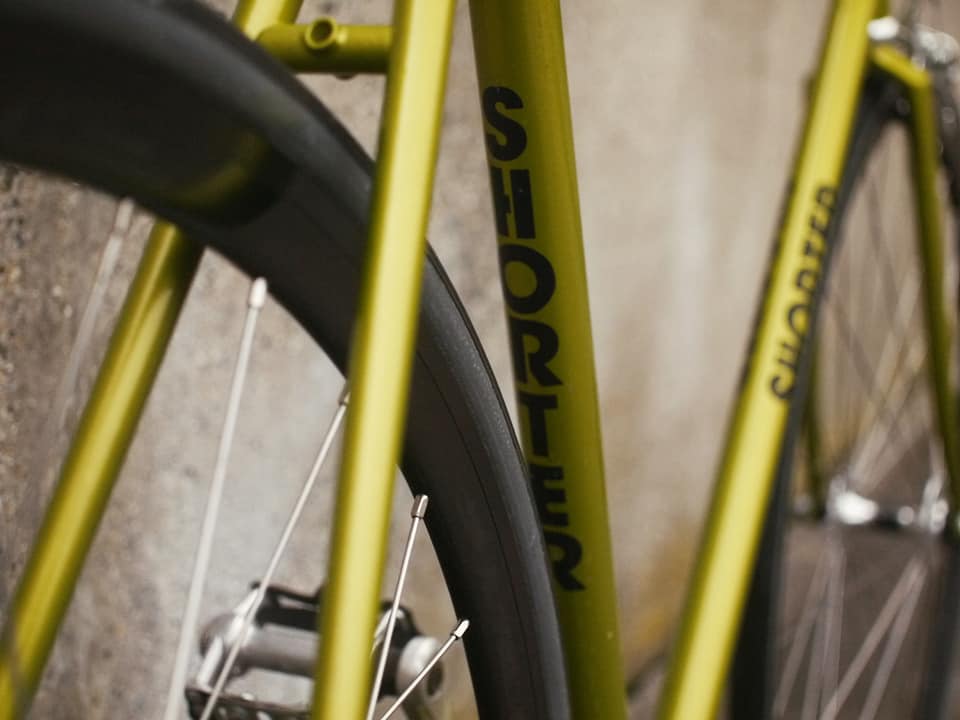 Once back from refinishing, the frame took a good few hours to shift…Simon came in looking to move some parts from a canary yellow lo-pro Rossin to a more-comfortable-but-no-less-rapid alternative, and after pondering a few more classic track and road frames, settled, with the help of his brother – on this.
The build was a treat. We put together a set of Halo rims (27mm) on Miche hubs (radial front, three-cross rear), fitted our favourite Vittoria Corsa G+ tyres in 23mm (these ones the 'anthracite' version – read grey sidewalls), installed a slender, elegant SR Pista crank and moved a Dura Ace brake and seatpost acrossa from the Rossin. Nitto cockpit (pearly goodness), Flite to finish. Ah hem.