There's something about shorters .They retain an uncanny ability to travel at speeds impossible for other bikes. Something in the metallurgy that prevents them from ever being at rest .forever poised. Always ready .Always willing.
Mercifully, however, much like whiskey producers, off-grid solar and Chris Froome, neither we, nor you, are beholden to that arcane, arbitrary and insular rule-making rule-breaking cartel. Which means, we – all – and praises be! – are at liberty to gawp at, to build, and to ride (at terrifying speeds) these majestic, unrivalled thoroughbreds.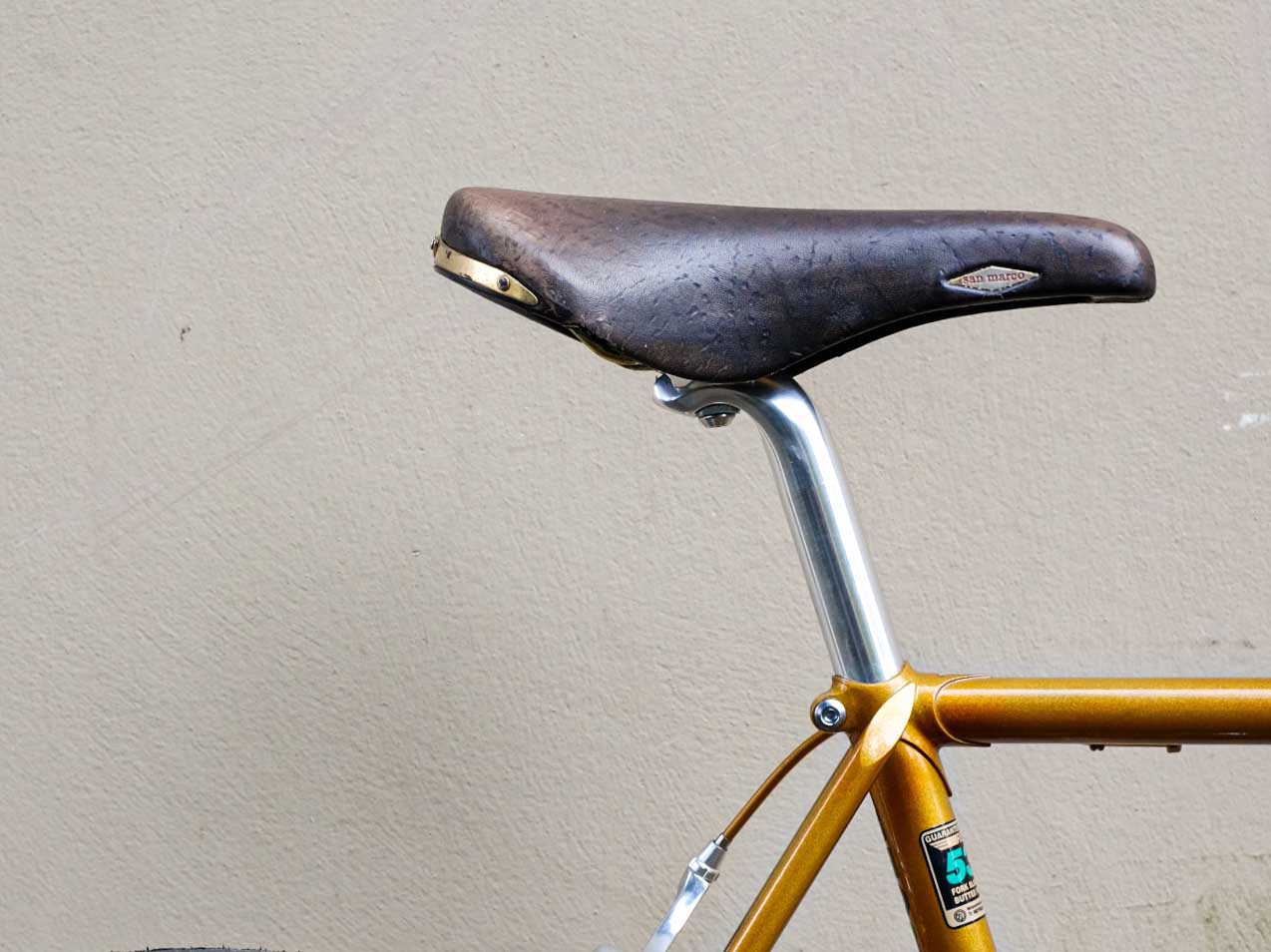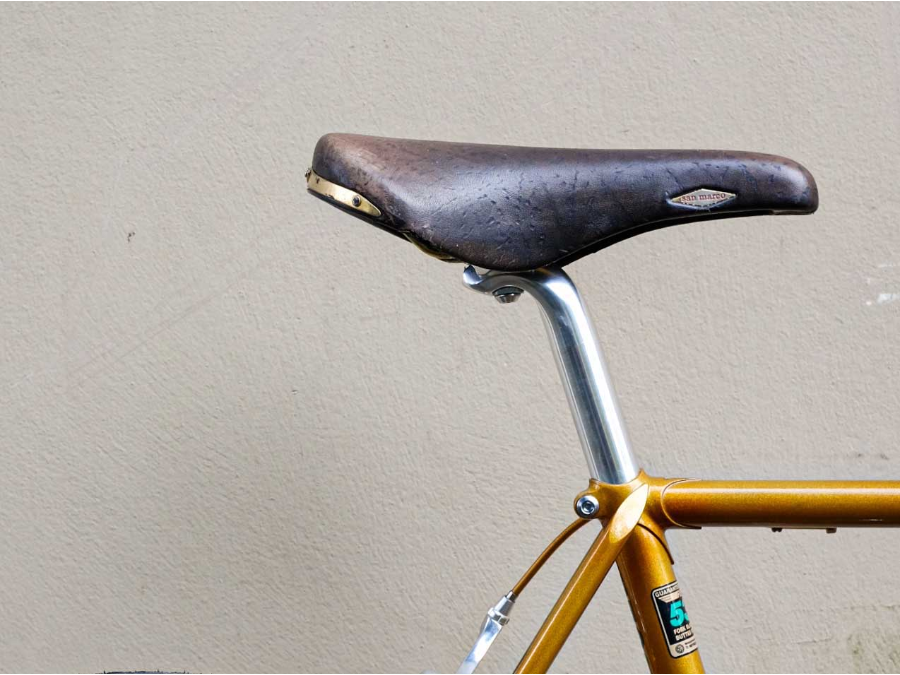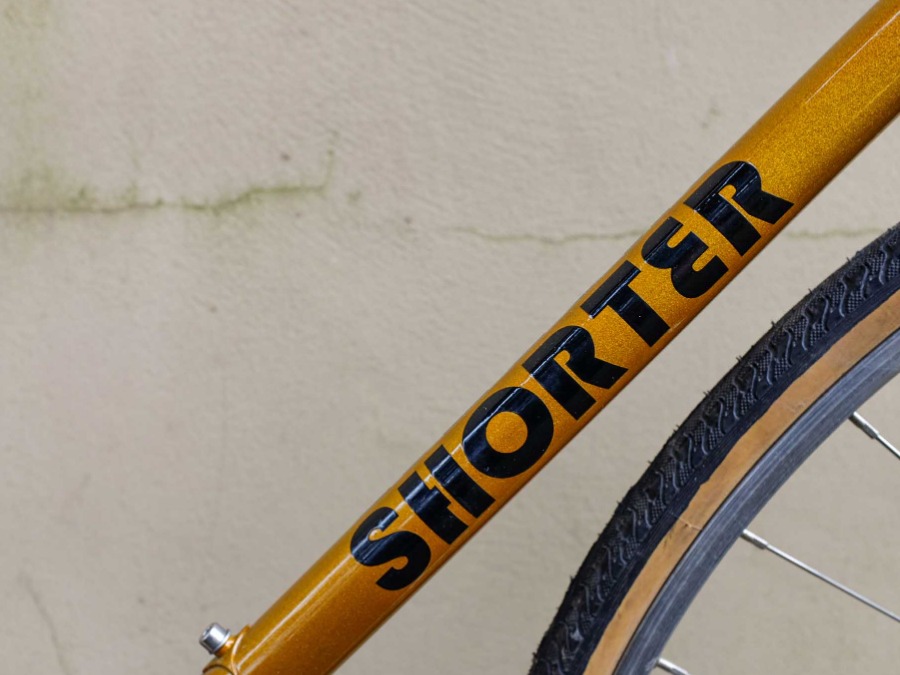 We had this particular Shorter frame built up in the shop for a while.
It was one of those bikes that I repeatedly attempted to surprise with a tape measure, jumping out from behind other objects when the lights were down like Kato on Clouseau, hoping to catch it unawares and standing up to its full 58cm. I'd surreptitiously add Miracle Grow to its water bottle and play it Skee-Lo of a night time. But all in vein. It remained resolutely 55cm at most, and though I could of course ride it reasonably comfortably, telling myself it was just at the smaller end of an acceptable size, when I got back on a bike that actually fitted me I was forced to admit to myself the reality of the situation.
Fast forward a few months to when Leslie came to the shop. He was after something fast, classic-but-not-too-classic, and thoroughly pink. He wanted a bike with steep angles and a short wheelbase and for agile handling, something with clean, classic lines, but an in-your-face attitude, most of all a bike that would go like shit off a stick, but leave your retinas swooning in its wake. Enter the Shorter. All boxes ticked, save the pink. A quick trip to the good folk at Blue Whippet Cycles and the Shorter was back with us, hotter-than-July pink and lavishly be-decaled like all good Shorters should be.
Initially, Leslie's preferred aesthetic was the decorative 70s stylings of the Nuovo Record era, but the Shorter frame was a little more pared-down than that, and when we put the frame on these 90s era Vento wheels, everyone agreed that they had to remain, and the rest of the build should be determined around them.
The ideal compromise-aesthetic between the original 70s leanings and 80s/90s colourway and aero concessions was found in a mixture of Campagnolo Triomphe/Victory components (conceived of and produced in the C-record era for those who retained a nostalgic longing for the Nuovo years), with a drilled 70s Sugino Mighty crankset, and modern, drilled-but-aero Dia Compe brake levers. Piecing this jigsaw together took a little while, as various component combinations were tried and rejected, but in the end the balance came out just right. There's a timelessness about Shorters that means they never have, and never will, look dated or old-fashioned. An innovative freshness and a single-minded commitment-to-purpose that makes them always interesting, always relevant, and always willing to take you on a screaming, hollering thrillride of a Sunday afternoon….