For his first foray into fixed-wheel riding, Steve picked this lovely, refinished Tom Bromwich track frame.
The frame was built in the 70s with very classic styling – Nervex Pro lugs, a sloping track crown, and pencil stays with an elegant, slim wrapover.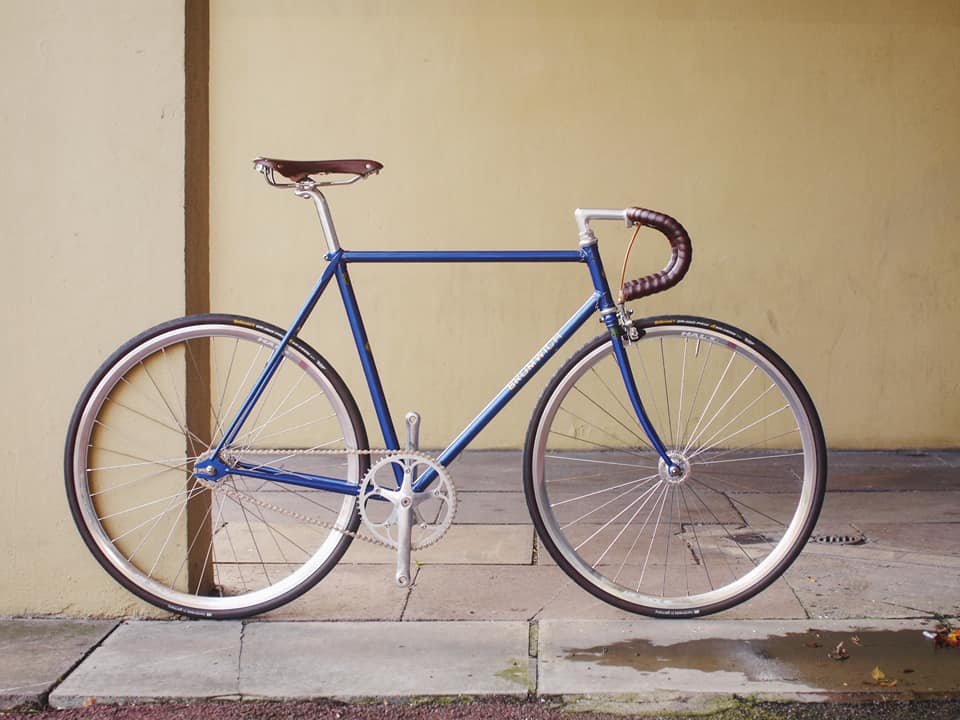 Usually we'd build this sort of frame up with very classic components. However, as this bike would be used to commute 25 miles a day on, year round, it made sense to employ some more modern componentry (read bearings) to keep maintenance to a minimum. With this in mind, we specced a Chris King headset, Phil Wood bracket, and Halo hubs.
Steve liked the look of the 27mm Halo rims too, so we ran with the smooth, slightly aero look and specced a C-record-era crankset, anodised Cinelli stem and bars and a seatpost to match. Steve picked Brooks for the bartape and saddle to give the bike that luxurious feel.
Classic workmanship and detailing, with the benefits of the highest quality modern bearings to run and run and run….A refined balance of classic and contemporary!