This build has been in the pipeline for a long time, but we're always happy to linger over a Shorter. The brief from Adrianna was for a fast-commuting road bike that was lightweight, agile and responsive, but could carry a bit of luggage and be suitable for conversion to a geared bike, to undertake light touring work in the future. A thoroughbred with a certain amount of panache, but easy to ride, and a simple clean elegance to the build.
Alan Shorter's frames usually tick most of those boxes, but in most cases they're race bikes through-and-through.This rare frame was built with a few concessions to practicality, and made it ideal for the build.Clearance front and rear for touring-width tyres, a lower-than-usual BB to make getting on and off the bike a bike easier, and slightly relaxed head and seat angles to slow the handling down a fraction and make the bike less skittish, especially once the frame was loaded with a little luggage.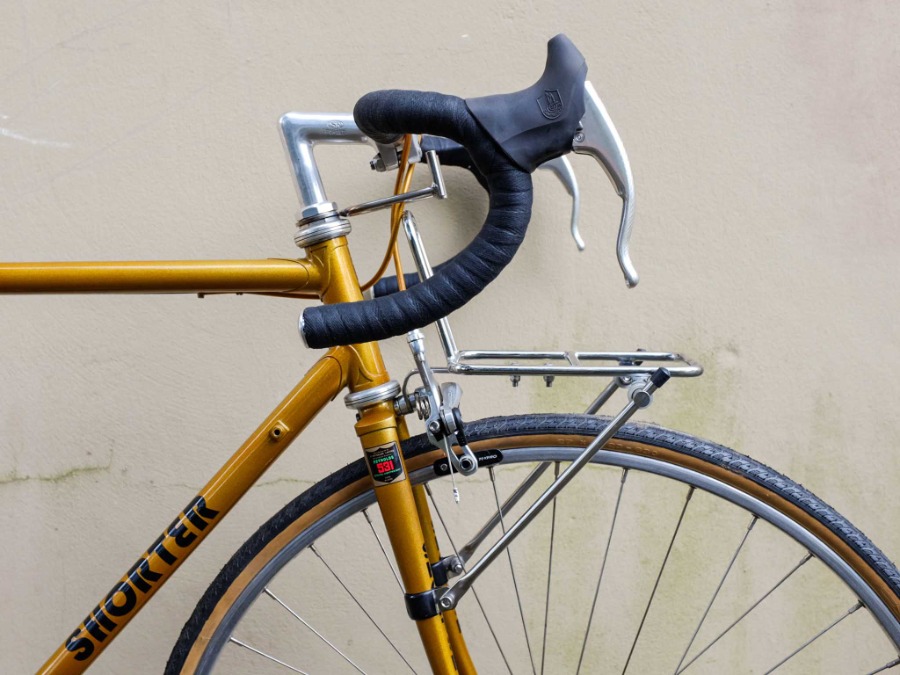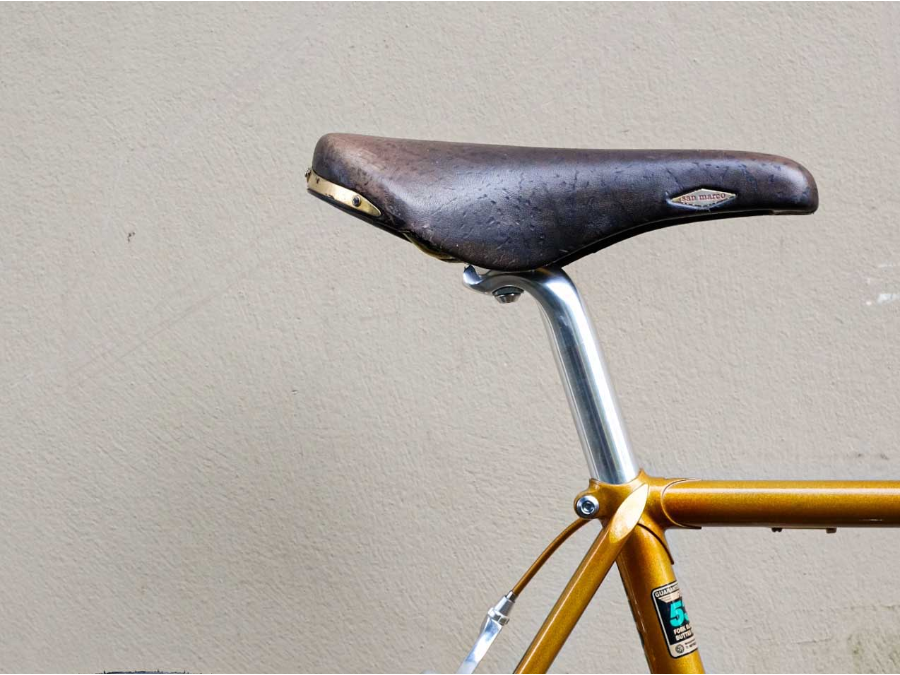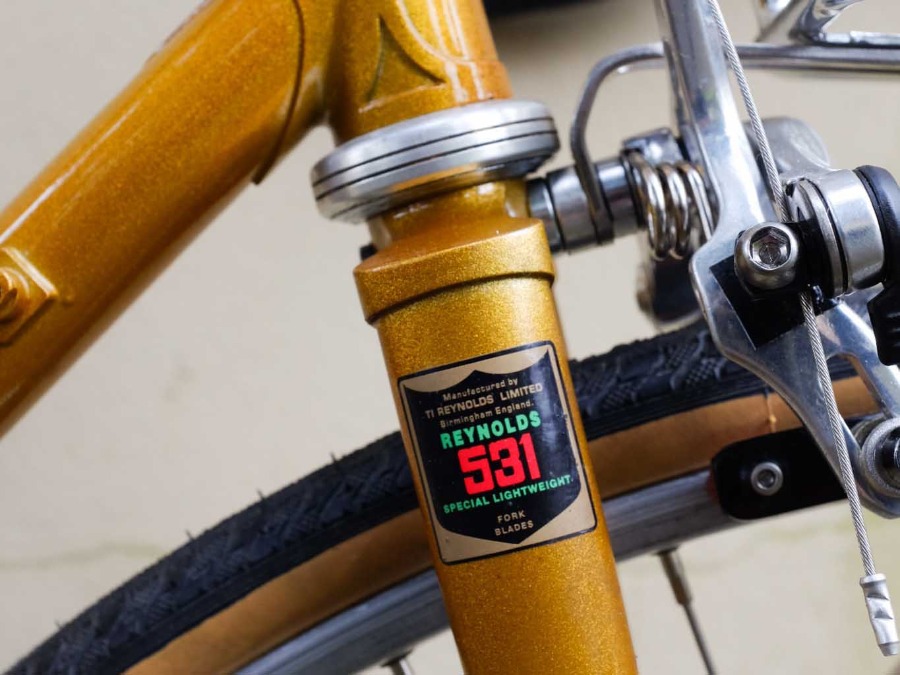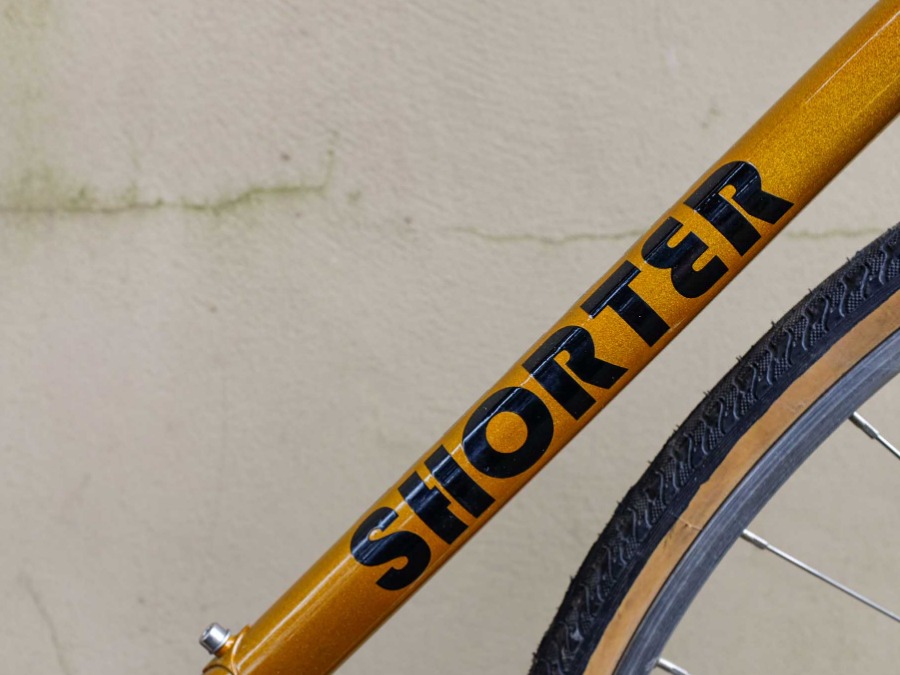 We're big advocates of handlebar bags for accessible and good-looking luggage capacity (when the frame allows) and Adrianna was very much on the same page. We fitted a small front rack and decaleur for the purpose, and used compact drops and Campagnolo aero brake levers to keep the front end comparatively high for negotiating traffic, and neat to keep the top of the bag unobstructed.Adrianna had chosen a Superbe Pro crankset which suited the racy simplicity of the build perfectly.We matched that with modern dual pivot brakes and low-flange hubs and low profile rims to keep things a little on the understated side.Low-key high-speed style here, and a very useable, enjoyable ride.